H.V. Series Toggle Clamps
We are Dealer, Wholesaler, Trader, Retailer, Supplier of HV Series Clamps, HV Series Toggle Clamps and our set up is situated In Pune, Maharashtra, India. Steel-Smith has designed the HV Series clamps to be adaptable & durable, and to withstand abuse in heavy duty applications. HV Series clamps ideally used in automotive manufacturing & other production environment which require high clamping forces & long service lfe. HV Series clamps have a unique design that offers the designer both complete design flexibility & clamping force. The H.V.Series clamps comprise of a very strong & rugged toggle mechanism. The clamping arm & handle which are provided with the clamp can be welded at the desired angle to suit the individual requirements of work pieces. All components are of first grade steel & the axles are hardened running in either hardened bushes or directly in close tolerenced holes. The clamps are finished chemi-black.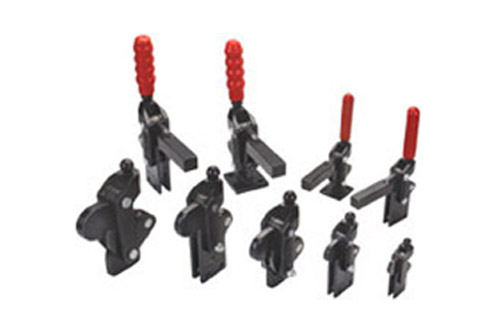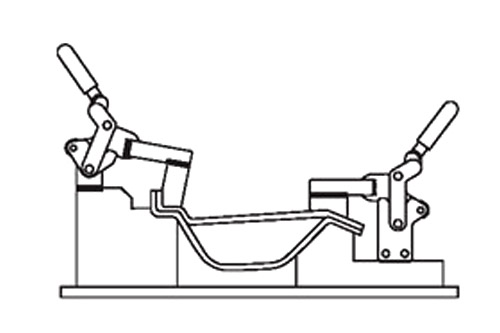 The Versatility of Steel- Smith Clamps allows handle positioning of 1200 maximum angular positioning arc through 3600 orbital arc. The clamping arm has 1200 maximum angular positioning arc. These exceptional features make Steel-Smith H.V. Series clamps ideal for many job requirements otherwise requiring special designed clamps.