Swing Clamps (Pneumatic & Hydraulic)
• We are Dealer, Wholesaler, Trader, Retailer, Supplier of Swing Clamps, Pneumatic Swing Clamps, Hydraulic Swing Clamps from Pune, Maharashtra, India. Steel-Smith introduces India's biggest range of Swing Clamps. Swing Clamps are the most complete, comprehensively featured & compact Swing Clamps. Clamping Capacities range from 20 kgs. to 1600 kgs. The unique single cylinder design powers both the swing & force cycles eliminating the bulkier, two-cylinder concept that requires one cylinder for the swing motion and another cylinder for the force cycles. Gives you more force in less space with less parts.
• Swing Clamps also give you an absolute in line "linear clamping action" without rocker arm motion in the force stroke. The piston rotates by 90 during the swing stroke, followed by the straight clamping stroke due to the internal cam. Loading and unloading of the job is very easy due to the swing action. In the unclamped position, the work piece area is free from the strap. Depending upon cylinder model, arm pivots n a left or right-hand direction in to work holding area and applies downward clamping force. All capacities are offer ed as standard in Block Version, Profile Body, Threaded Body or Lower Flange versions.
Applications
• Swing clamps are designed for applications where the fixture work piece area must be free for unobstructed work piece loading and unloading. Swing clamps are also suitable for oven-door clamping, die clamping and machine bed clamping.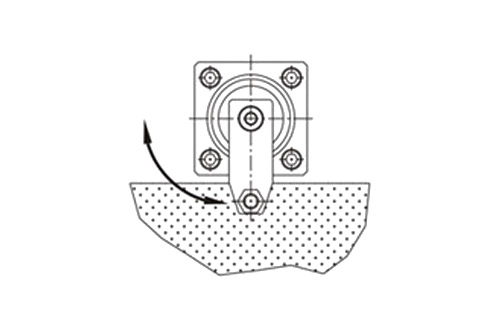 Swing Clamps - Function
• This Clamping element is a pull type cylinder where a part of the total stroke is used to swing the piston.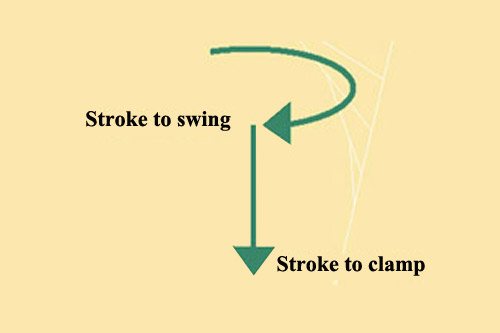 Swing Clamps - Direction
• These Clamps are available with clockwise (right) or counter clockwise (left) rotation. Cylinder arm adjustable 0 full 360 for easy and precise locating of arm for positioning clamp. For ordering add 'R' to model number for right hand (clockwise) swing unit, and 'L' for left hand (counter clockwise) swing unit.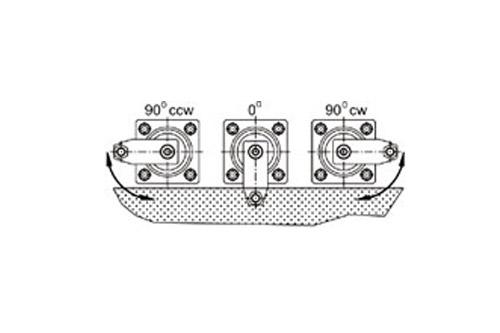 The Swing Clamps are available in Single & Double Acting versions